Jerry Alford
Founder of Alford Retirement Solutions LLC

Jerry Alford – Graduate of Elon University. Founder of The Alford Group and Alford Retirement Solutions, LLC The Alford Group was formed in 1978 to help State Educators and their families with their retirement options. Over the years Jerry has been elected to various advisory committees of major financial companies with ING being his last advisory board appointment. Jerry was an Investment Advisor Representative for Alford Retirement Solutions LLC. He withdrew his Advisor affiliation Effective 12-31-2019 and now works with age 55 and over clients. He gives Medicare, Social Security and income plans workshops in North Carolina. His vision is to make sure you do not run out of money before you run out of life. Protecting your principal is one of his primary goals for the Boomer Age.
Jerry enjoys his time with his family of two daughters and one son. He has coached over 500 soccer games and other various youth sports. Cycling, Golf and walks up and down the Duke football stadium are some of his adult passions.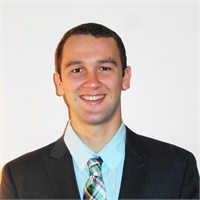 Scott
Client Relationship Manager
Scott is working on a Business Major with a double concentration in Finance and Management at Lees McRae College. He is a member of Sigma Beta Delta, a business honor society. He is a dual sport college athlete playing Soccer and Tennis at Lees McRae College, Banner Elk, NC.He received Academic All-Conference honors in both sports. He has extensive experience with computers and has worked with several non-profit organizations. Looking forward to Scott coming to the firm full time in the future.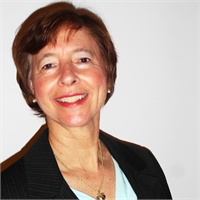 Kim Alford
Insurance Representative
Kim Alford has worked with The Alford Group, since 1987 helping individuals and their spouses accumulate money in tax deferred programs, IRA's, and Roth IRA accounts. She specializes with working with women in transition helping them secure their financial future. Kim is a graduate of UNC-Chapel Hill and a former teacher in the Durham Public School System. She grew up in Ambler, PA, a suburb of Philadelphia before moving to North Carolina. She is married to Jerry Alford and has enjoyed watching their three children grow into adults.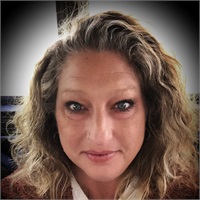 Carrie Ferguson
Regional Representative
Carrie Ferguson (Insurance Representative) worked with The Alford Group in 1992. She took time to raise a family and be a care giver to her in laws before coming back to us. Alford Retirement Solutions has been working to help individuals and their spouses accumulate money in tax deferred programs, IRA's, and Roth IRA accounts since 1987. She specializes with working with women in transition helping them secure their financial future.
Carrie is a native of North Carolina. She has two adult daughters and a house full of animals. In her spare time she likes to paint, travel or spend time with loved ones.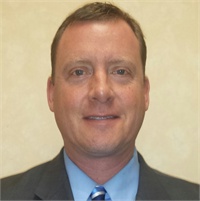 John Bonner
Eastern North Carolina Representative
John Bonner (Insurance Representative) is a graduate of Appalachian State University. He has been a registered representative with ING Partners for over 15 years and now serves Eastern North Carolina Educators and their families. John has had a huge part in the growth of The Alford Group and has over 2,000 clients that he is helping toward their retirement goals. John has three Daughters and enjoys time spent with them.
John played baseball at Appalachian State University and now enjoys playing golf when he is not helping his clients with their retirement options.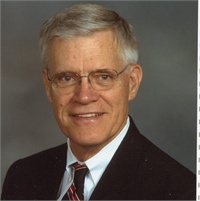 Ernie
Central NC Representative And College Funding Advisor
Ernie (Insurance Representative) is a retired Marine Colonel and has been in the retirement income planning business for over 25 years. He specializes in College Funding Solutions -assisting prospective students and their parents in funding for college without diminishing retirement nest eggs. Call him on his cell phone (704) -904-1808 or email him at ebeall@ctc.net. His college funding website is collegefundingcharlotte.com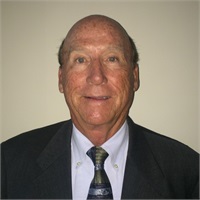 Larry Hoyt
Regional Representative
Larry Hoyt (Insurance Representative), is a graduate of Loyola University of the South, New Orleans, LA. Larry also has his Master of Business Administration. He has been in retirement services for over 20 years. Larry is a former Durham Bulls Baseball player who has continued to make his home in the Durham area. He enjoys golfing, tennis and spending time with his family. The 'apple of his eye' are his four grandchildren!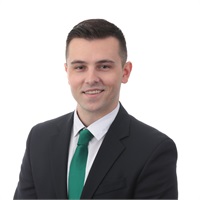 Andrew Shoemaker
Retirement Planner
Andrew is specializing in Retirement Planning with North Carolina Educators and and their families. He is a graduate of Lees McRae College and was a business major. Andrew was a 4 year starter on the Soccer Team where he received All Conference Status. He enjoys spending time at the gym and watching his favorite English Premier team Arsenal play. He is working on receiving his RIA registration and will be working hard to help with your retirement planning for your future.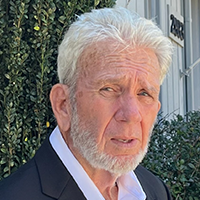 Steve Graham
Graduated from Appalachian State University. High School Teacher for 30 years. After retiring from teaching he now has been helping Educators in their retirement pursuits. For the past twelve he has been working with Educators on retirement planning. Steve is an Independent Retirement Planner with access to the highest paying interest accounts with over 100 companies. He has over one thousand clients. Steve has been married for over 50 years to his lovely wife Connie. When he is not helping Educators you may find him on the Pickleball Courts. Give Steve a call today!